Meet the Staff of Pet Med Plus
The first thing you'll notice when you walk into our Alpharetta veterinary office is the incredibly friendly and inviting atmosphere. Members of our staff have been hand-picked to provide you & your pet the best possible experience during your visit. Learn more about our team below.
Daniel Mazer, Receptionist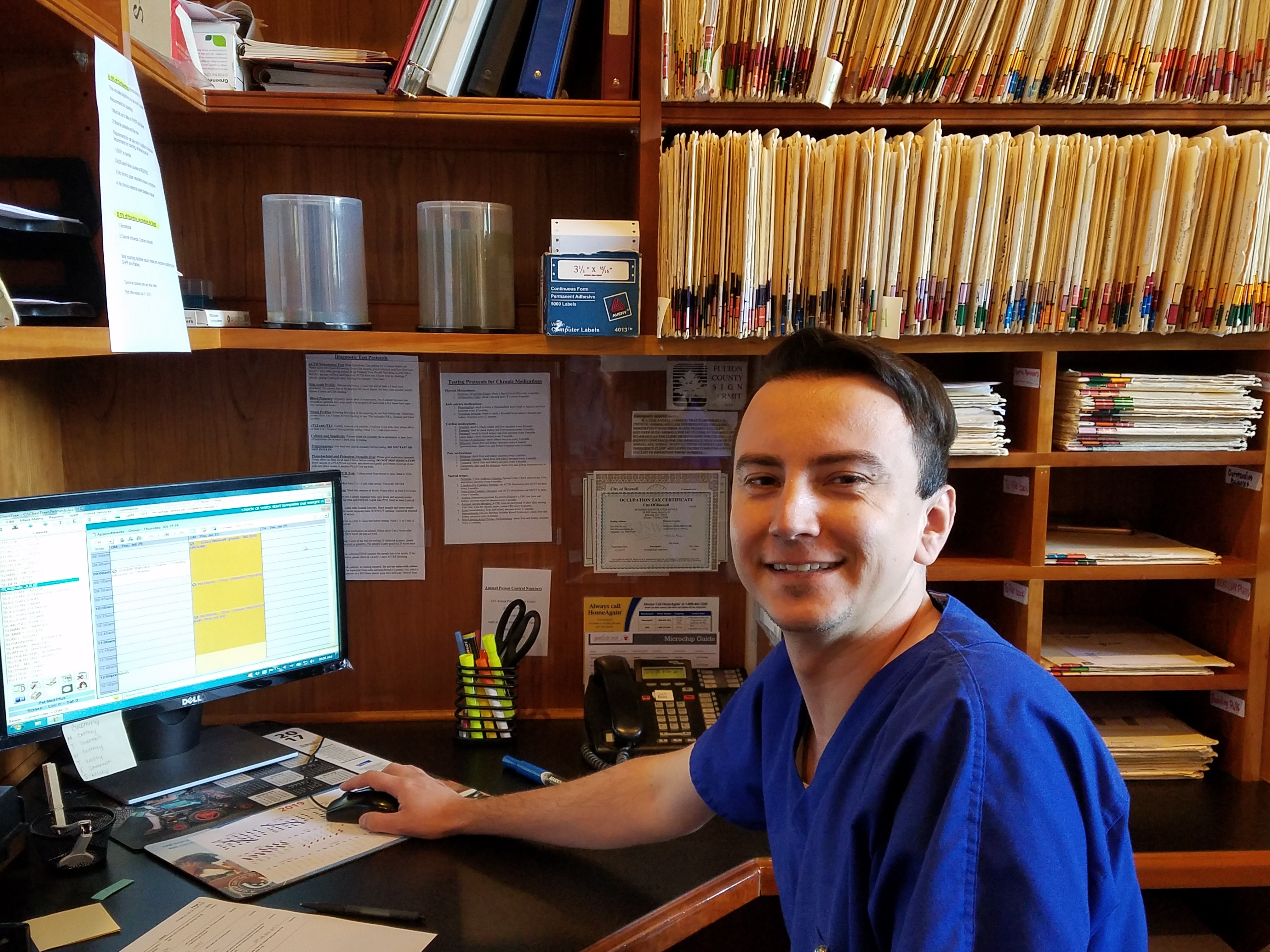 Daniel has been with Pet Med Plus for 10 plus years. He earned his bachelor's degree from Georgia State University. He helps keep the hospital organized and running smoothly. Daniel's hobbies include running, soccer and fishing. He has a pomeranian named Buddy.
Dusty Holton, Veterinary Assistant